An all-new formula using only top of the line ingredients shown to:
Support positive hormone balance
Promote good circulation within prostate tissue
Provide antioxidant support for prostate tissue
Inhibit inflammation within the prostate
Support healthy immune function
Prostacet natural prostate cure, provides a comprehensive blend of Vitamins, minerals and natural extracts designed to support healthy prostate function.
Prostacet's proprietary formulation contains proven ingredients that have been shown to help reduce prostate size, while promoting prostate health. Prostacet is safe when used in conjunction with prescription prostate medications, however you should always consult your physician before starting any new treatments. For men, an Enlarging Prostate is difficult to talk about.
Although changes in prostate health are indefinitely part of every man's life, the signs and symptoms that are associated with this condition often prove too embarrassing for most men to even mention. Enlarged prostate is also known as benign prostatic hyperplasia, or BPH. It remains one of the most prevalent problems for men over the age of 60. Moreover, 90% of all men will experience at least some signs and symptoms by age 80.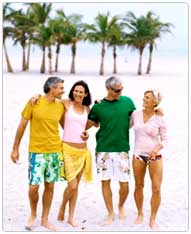 2 Free Bottles
You get 2 Free Bottles when ordering Prostacet

Click Here to learn more
*Limited Time Offer
MONEY BACK GUARANTEE!

With Prostacet you can't lose. In fact, we're so sure of your success that we are offering all of our customers a risk-free guarantee up to Six Months. The deal is this: try Prostacet for yourself to see the great results of our special combination of all-natural herbal ingredients. If you're not happy with your purchase then simply return the empty packaging after you are finished for a full refund less a processing, shipping and handling fee.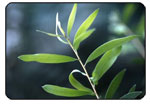 Ingredients:
Zinc Chelate -10mg 66%
Vitamin E -5mg 17%
Selenium -5mcg 7%
Beta Carotene -1500iu *
Saw Palmetto Extract
Lycopene Extract
Corn Silk Powdered Extract
Echinacea Angustifolia Root
Nettle Leaf
Cranberry Powdered Extract
Parsley Powdered Extract
Cayenne Pepper 40,000 HU
Curcumin Standardized Extract
Proprietary Blend Extract Blend: 400mg


Saw Palmetto Extract, Lycopene Extract, Corn Silk Powdered Extract, Echinacea Angustifolia Root, Nettle Leaf, Cranberry Powdered Extract, Parsley Powdered Extract, Cayenne Pepper 40,000 HU, Vitamin E, Curcumin Standardized Extract

Zinc Chelate
Zinc is a trace element that is essential for normal growth, development of the reproductive organs, functioning of the prostate gland, healing of wounds, and manufacture of proteins and nucleic acids (the building blocks for RNA and DNA). Zinc is ubiquitous in the body and necessary for the activity of more than 100 enzymes.

Vitamin E
Vitamin E is an antioxidant that protects cell membranes and other fat-soluble parts of the body, such as low-density lipoprotein (LDL; "bad" cholesterol) cholesterol, from damage. March 17, 1998 WASHINGTON (CNN) -- Daily doses of Vitamin E reduced prostate cancer risk by a third and the disease's death rate by 41 percent in a study of thousands of smokers.

Selium
Selenium activates an antioxidant enzyme called glutathione peroxidase, which may help protect the body from cancer. Yeast-derived forms of selenium have induced "apoptosis" (programmed cell death) in cancer cells in test tubes and in animals. A double-blind trial that included over 1,300 people found those given 200 mcg of yeast-based selenium per day for 4.5 years had a 50% drop in the cancer death rate compared with the placebo group. In that same study, however, selenium supplementation was associated with a significant increase in the risk of developing one type of skin cancer (squamous cell carcinoma). Another study found that men consuming the most dietary selenium (assessed indirectly by measuring toenail selenium levels) developed 65% fewer cases of advanced prostate cancer than did men with the lowest levels of selenium intake.

Beta-carotene
Beta-carotene is a substance from plants that the body converts into vitamin A. It also acts as an antioxidant and an immune system booster. Other members of the antioxidant carotenoid family include cryptoxanthin, alpha-carotene, zeaxanthin, lutein, and lycopene. However, unlike beta-carotene, most of these nutrients are not converted to vitamin A in significant amounts.

Saw Palmetto Extract
The liposterolic (fat-soluble) extract of saw palmetto provides concentrated amounts of free fatty acids and sterols. One study with a saw palmetto extract suggests that it reduces the amount of dihydrotestosterone (DHT) (an active form of testosterone) binding in the part of the prostate surrounding the urethra (the tube carrying urine from the bladder). Test tube studies also suggest that saw palmetto weakly inhibits the action of 5-alpha-reductase, the enzyme responsible for converting testosterone to DHT. In test tubes, saw palmetto also inhibits the actions of growth factors and inflammatory substances that may contribute to benign prostatic hyperplasia (BPH). Contrary to some opinions, saw palmetto does not have an estrogen-like effect in men's bodies.

Lycopene Extract
Lycopene, found primarily in tomatoes, is a member of the carotenoid family—which includes beta-carotene and similar compounds found naturally in food—and has potent antioxidant capabilities. A study conducted by Harvard researchers examined the relationship between carotenoids and the risk of prostate cancer.1 Of the carotenoids studied, only lycopene was clearly linked to protection. The men who had the greatest amounts of lycopene in their diet (6.5 mg per day or more) showed a 21% decreased risk of prostate cancer compared with those eating the least. This report suggests that lycopene may be an important tool in the prevention of prostate cancer. This study also reported that those who ate more than ten servings per week of tomato-based foods had a 35% decreased risk of prostate cancer compared with those eating less than 1.5 weekly servings. When the researchers looked at only advanced prostate cancer, the high lycopene eaters had an 86% decreased risk (although this did not reach statistical significance due to the small number of cases).

Corn Silk Powdered Extract
Corn Silk is helpful for any irritation of the urinary system. Corn Silk is used for renal problems in children, and also as a urinary demulcent combined with other herbs in the treatment of cystitis, urethritis, and prostatitis. Corn Silk was used traditionally as a mild diuretic. Chinese research indicates that Corn Silk reduces hypertension and reduces blood clotting time.

Echinacea Angustifolia Root
Echinacea is a wildflower native to North America. While echinacea continues to grow and is harvested from the wild, the majority used for herbal supplements comes from cultivated plants. The root and/or the above-ground part of the plant during the flowering growth phase are used in herbal medicine. Echinacea is thought to support the immune system by activating white blood cells.1 Three major groups of constituents may work together to increase the production and activity of white blood cells (lymphocytes and macrophages), including alkylamides/polyacetylenes, caffeic acid derivatives, and polysaccharides.

Nettle Leaf
There has been a great deal of controversy regarding the identity of nettle's active constituents. Currently, it is thought that polysaccharides (complex sugars) and lectins are probably the active constituents. Test tube studies suggest the leaf has anti-inflammatory actions. This is thought to be caused by nettle preventing the body from making inflammatory chemicals known as prostaglandins. Nettle's root affects hormones and proteins that carry sex hormones (such as testosterone or estrogen) in the human body. This may explain why it helps benign prostatic hyperplasia (BPH). Although less frequently used alone like saw palmetto or pygeum, some limited clinical trials suggest benefit of nettle root extract for men with milder forms of BPH.

Cranberry Powdered Extract
In test tube studies, cranberry prevents E. coli, the most common bacterial cause of UTIs, from adhering to the cells lining the wall of the bladder. This anti-adherence action is thought to reduce the ability of the bacteria to cause a UTI. The proanthocyanidins in the berry have exhibited this anti-adherence action. Cranberry has been shown to reduce bacteria levels in the urinary bladders of older women significantly better than placebo, an action that may help to prevent UTIs. A small double-blind trial with younger women ages 18–45 years with a history of recurrent urinary tract infections, found that daily treatment with an encapsulated cranberry concentrate (400 mg twice per day) for three months significantly reduced the recurrence of urinary tract infections compared to women taking a placebo. Other preliminary trials in humans suggest cranberry may help people with urostomies and enterocystoplasties to keep their urine clear of mucus buildup and possibly reduce the risk of UTIs.

Parsley Powdered Extract
The uses of Parsley are many....and are by no means restricted to culinary purposes. This herb promotes good digestion, and nourishes the kidneys, liver and bladder. Parsley Seed is an excellent source of natural chlorophyll, along with a variety of other healthy nutrients. It is a mild aphrodisiac. And Parsley helps hypertension due to its diuretic properties.

Cayenne Pepper 40,000 HU
Cayenne contains a resinous and pungent substance known as capsaicin. Topical application of capsaicin relieves pain and itching by acting on sensory nerves. Capsaicin temporarily depletes "substance P", a chemical in nerves that transmits pain sensations. Without substance P, pain signals can no longer be sent. The effect is temporary. Numerous double-blind trials have proven topically applied capsaicin creams are helpful for a range of conditions, including nerve pain in diabetes (diabetic neuropathy), post-surgical pain, psoriasis,muscle pain due to fibromyalgia,nerve pain after shingles (postherpetic neuralgia), osteoarthritis pain, and rheumatoid arthritis pain. Cayenne increases the power of all other herbs. It is rich in Vitamin A, C, Iron, Calcium and Potassium. Cayenne is a major heart and circulatory stimulant.

Curcumin Standardized Extract
The active constituent is known as curcumin. It has been shown to have a wide range of therapeutic actions. First, it protects against free radical damage because it is a strong antioxidant. Second, it reduces inflammation by lowering histamine levels and possibly by increasing production of natural cortisone by the adrenal glands. Third, it protects the liver from a number of toxic compounds. Fourth, it has been shown to reduce platelets from clumping together, which in turn improves circulation and may help protect against atherosclerosis. There are also test-tube and animal studies showing a cancer-preventing action of curcumin. In one of these studies, curcumin effectively inhibited metastasis (uncontrolled spread) of melanoma (skin cancer) cells. This may be due to its antioxidant activity in the body. Curcumin inhibits HIV in test tubes, though human trials are needed to determine if it has any usefulness for treating humans with this condition.
Prostate Information: http://www.medicinenet.com/benign_prostatic_hyperplasia/article.htm for article pages.

Order Online or Call Toll-Free 24 Hours a Day 1-800-238-1413
Ref Code: Click here for Local and International Phone Numbers